---
Dear Tiny Massage Cart Guests,
We will be closed until further notice. As soon as we are able, we will re-open!
Thank you for your constant support and understanding during this difficult time.
Stay healthy my friends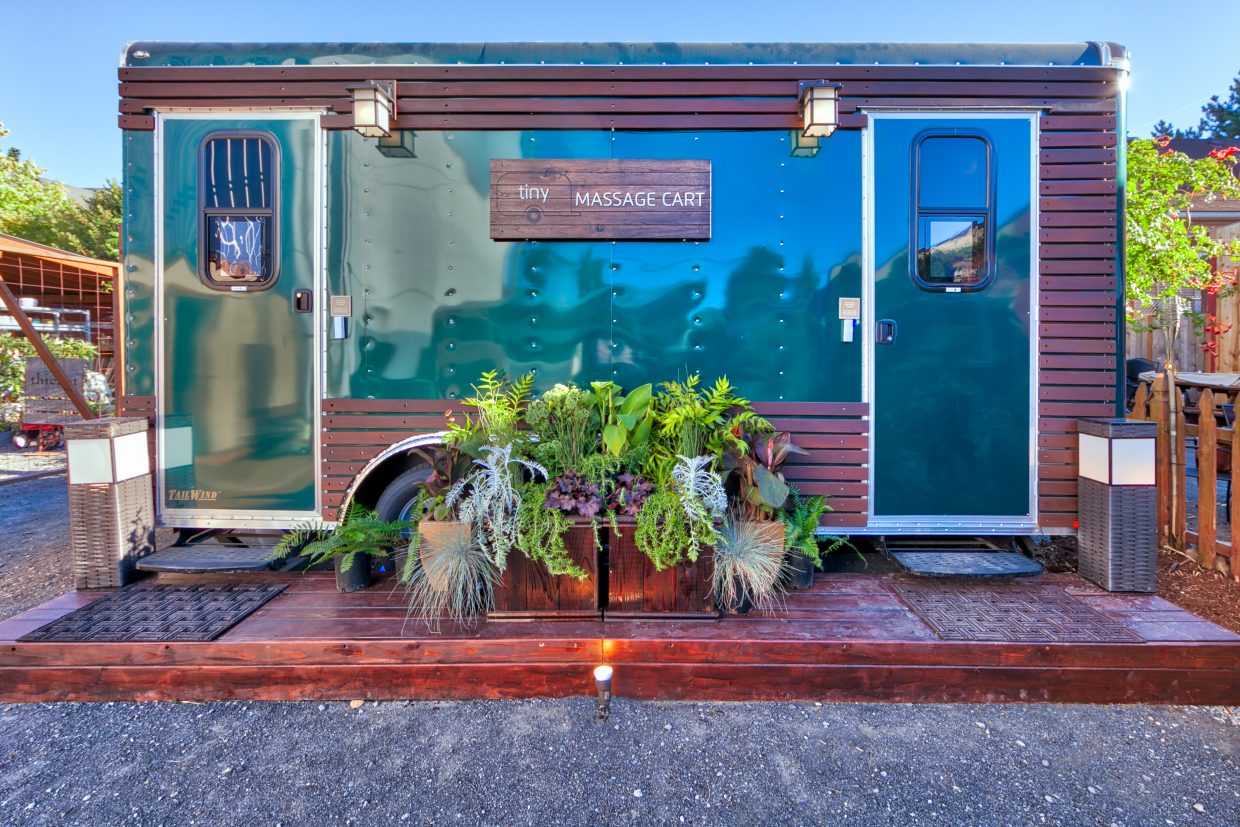 *Please note, we are only at the cart during massage times. If you try and visit us without an appointment, we won't be able to answer the door. Gift certificates purchased online can be emailed directly to the recipient or printed at home.
Leave us a message and we will get back to you as soon as possible. 

---
What People are Saying:
First time at the tiny massage cart and I am now a loyal customer. My therapist used a mix of deep pressure and sweeping motions, and I relaxed the whole time! Hours later my body feels much better, I really think he helped with circulation and overall muscle tension release. 
Love that it's easy to schedule online and affordable body work! Definitely going back, thanks Tiny Massage Cart!- Sydney, Yelp
"Truly Amazing. Every detail is well thought out and, most importantly, the massage is incredible. I couldn't believe that the 30 minute massage felt like an hour…it was that good, and for a working mom, definitely convenient to fit into my schedule on a whim. I've already gone twice this week and will surely return. This place is a real gem and I think the concept is brilliant. They've got my business for sure.  –HD Portland OR"
"This is an adorable, quaint, and comfortable oasis for a massage. Heidi was wonderful and addresses all my trouble spots. I will definitely be coming back next time I am in town! -Jeannette B. Philadelphia, PA"